The Association of High Technology Distribution held the 2017 Fall convention, in Asheville, NC, held from October 3rd to October 6th, 2017. The AHTD was established to increase the productivity, profitability and market share of their Automation Solution Providers and the manufacturers that supply them products and services. DieQua's President Meikel Quaas and Motion Products Manager Tom Kahn were in attendance as manufacturer members.

The AHTD is an important and influential organization as its distributor members are some of the most competent and professional motion products and system suppliers across the entire continent. Attending this event to network with our existing distributors and establishing relationships with new potential channels partners is a key endeavor for continued growth.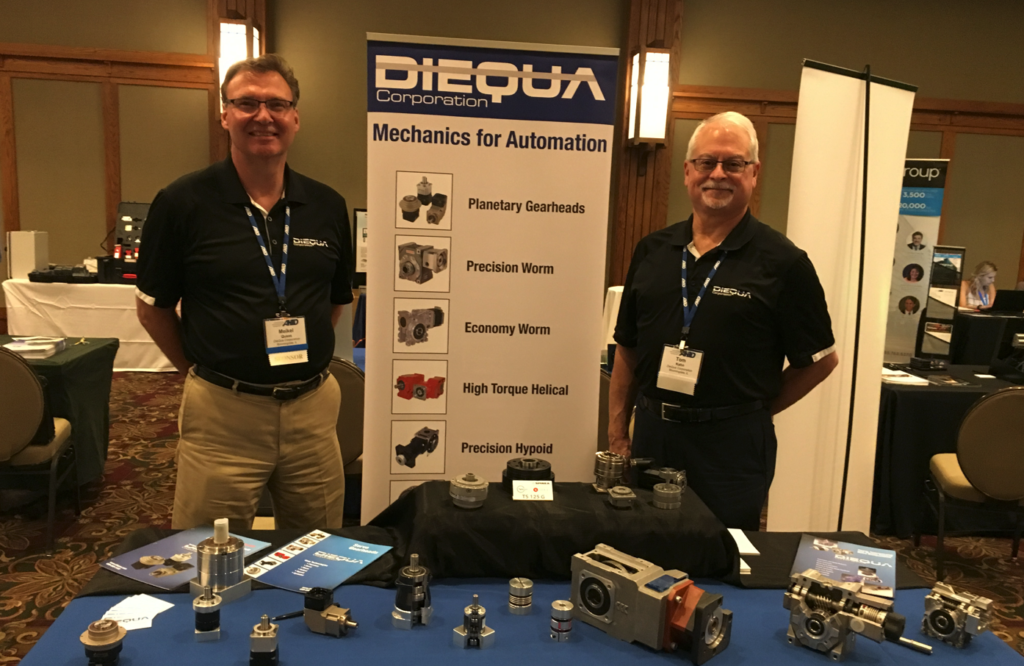 The number one benefit of membership for manufacturers and distributors is the networking opportunities that are provided at AHTD. Distributors share challenges with similar organizations – of which are not competitors within the same market area – while manufacturers are able to create conversation with other distributors for potential cooperation for working together.
Networking opportunities were provided everywhere – from the opening reception, to joint breakfasts, lunches and numerous breaks between educational sessions, to the President's reception and the banquet finale – the chance for solidifying relationships and making new contacts proved valuable. A whole lineup of thought leadership speakers were brought in to motivate and inspire AHTD members. Experts provided management solutions and workshops that spanned several topics.
The next AHTD meeting will take place Tuesday, April 24 – Friday, April 27, 2018 at the Hotel del Coronado, Coronado, CA.