DieQua offers many tips for maintaining products such as gearboxes. Take a look below at several of these tips. This article will be updated to reflect updates for new tips and updates on how to handle and maintain product correctly.
April 2018 – Tip 5 – Running with no lubrication
Avoid catastrophic failure by maintaining lubrication. It is recommended to change oil every 3,000 hours.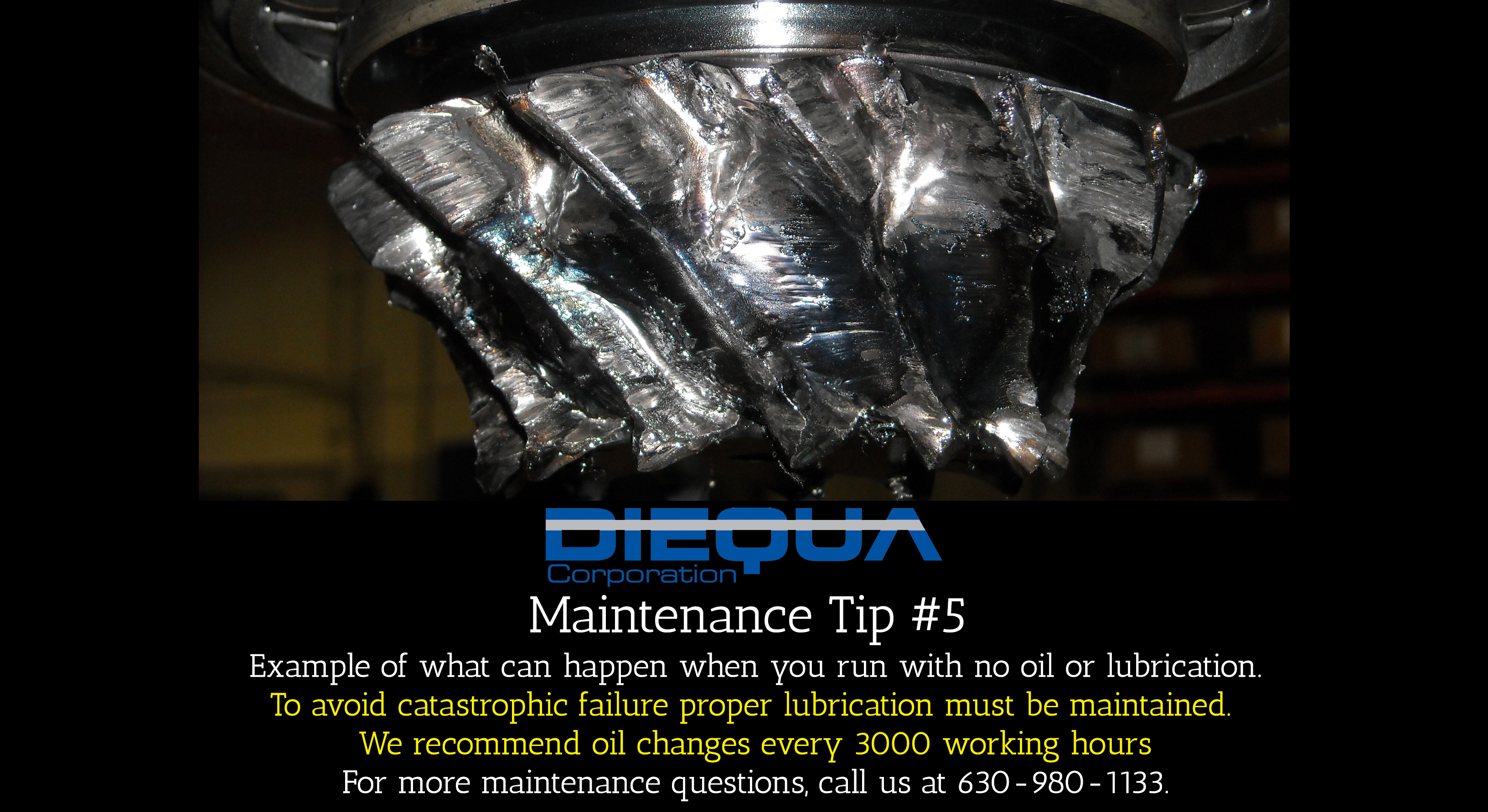 February 2018 – Tip 4 – Component Connection
Lubrication can break down on the bronze gear wheel – wearing out the ring in the worm gearbox.
Check Component Connections for Possible Breakdown or Premature Internal Failure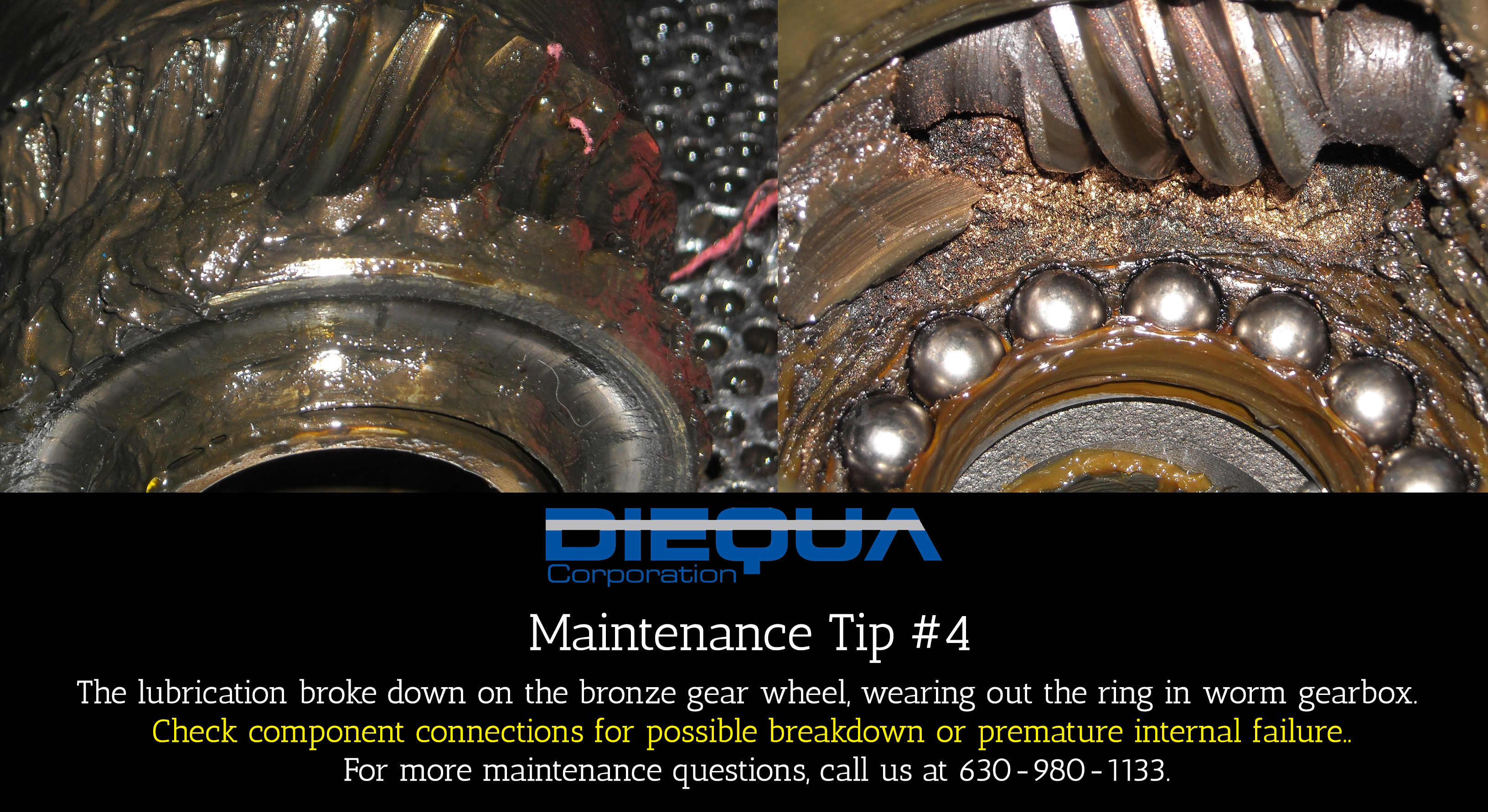 November 2017 – Tip 3 – Oil Burning in Gearbox
Extreme operating temperatures can cause oil to burn, causing deterioration of teeth and bearings. To prevent this, check the oil level, operating temperature and change the oil every 3,000 hours.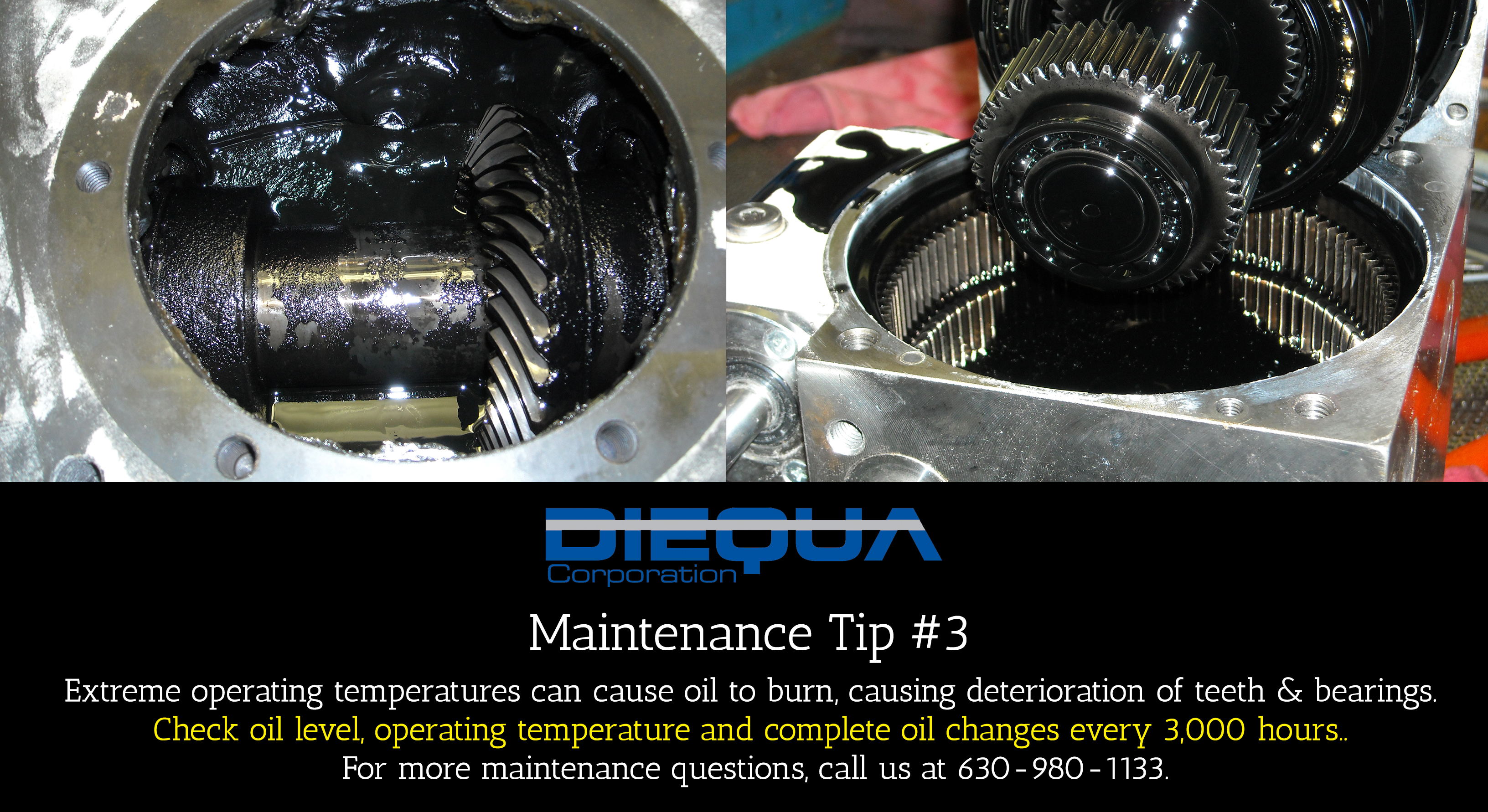 October 2017 – Tip 2 – Debris in Gearbox seals
Debris can cause seal damage and leakage. Be attentive to debris or leakage that may be rotating around the shaft.
September 2017 – Tip 1 – Painting Gearboxes
Painted seals can cause hardening, which allows for them to wear a grove in the shaft, creating a leak. Mask and cover the seals before painting.