Economy Servo Worm Gearheads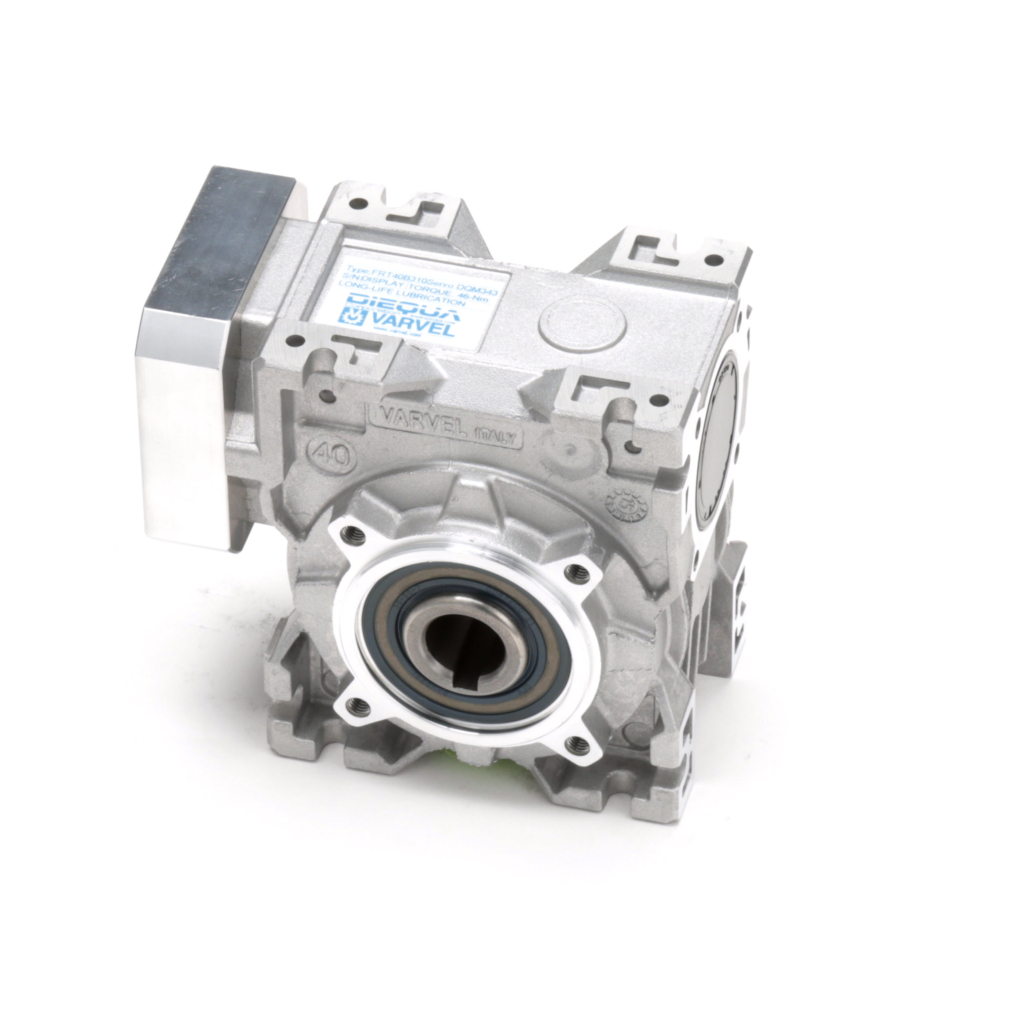 DieQua now offers an economical right angle gearhead for use with small NEMA 23 & 34 and similar small metric servo and stepper motors. These reducers are most appropriate for basic motion and speed profile applications where cost is a major consideration.
Flexible servo motor interface
Clamp-style hub provides zero-backlash motor shaft connection
Aluminum diecast housing for low weight
Large output bearings accommodate higher radial loads
Inch or metric hollow bore with keyway, single and dual plug-in shafts also available
Double lip output seals provide maximum protection against contaminants
Face or base mounting options, bolt on flanges and torque arms also available
Bronze wheels cast on the output shaft for higher strength
Hardened and ground worm shaft provides smooth operation
Reducer completely sealed for universal mounting and long-life lubrication
Two bearing worm support isolates motor bearings from radial and axial loads
Flexible coupling element eliminates motor misalignment and bearing wear
Size 28 and 40 with torque capacity from 8 to 62 Nm
5 additional sizes with torque capacities up to 684 Nm
12 exact single stage ratios from 7:1 to 100:1
2 stage ratios available
Inch or metric output shafts
Hollow output standard, insert shafts optional
2D and 3D drawings available online
Top 10 Benefits of the Coupling Input Connection
1. Eliminates fretting corrosion common in quill mount.
2. Provides a near-zero backlash motor-to-reducer connection.
3. Reduces efficiency losses due to motor mounting misalignment.
4. Eliminates key/keyway wear in reversing applications.
5. One gearbox adaptable for NEMA, IEC, and servo motors.
6. One gearbox for multiple motor frame sizes.
7. Two bearing input support isolates motor bearings.
8. Elastomer element dampens vibration, reducing motor wear.
9. Motor heat transfer is minimized, increasing seal life.
10. Optional insert for ATEX explosion-proof applications.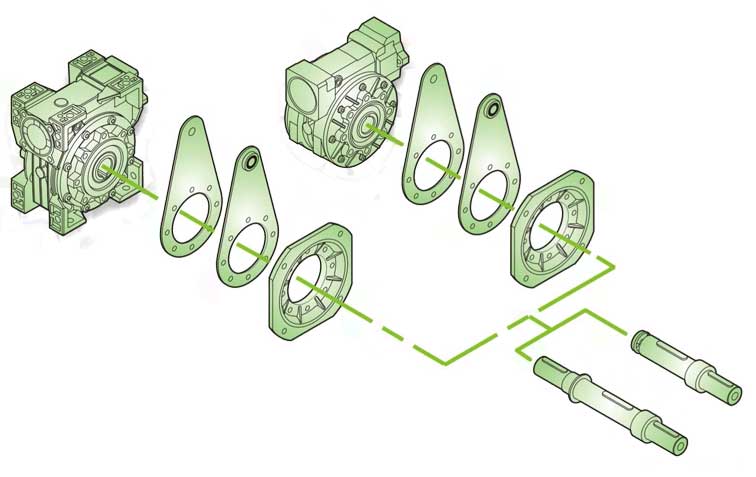 Why Choose an Economy Servo Worm Gearhead?
There are many servo driven applications that don't require the highest precision gearhead. There are even more that can benefit from a right angle configuration for saving space and providing mounting versatility. Unfortunately there are few economical solutions for smaller servo motors. That is until now.
The Varvel servo worm is ideal for multiplying torque and reducing inertia in less dynamic applications requiring variable speed control and simple motion control profiles. They are also extremely quiet and many ratios are self locking for holding loads without brakes.
These gearheads are especially attractive when integrated with smaller servo motors, such as those with NEMA 23 and 34 frames as well as similar small metric frames. Even larger servo motors can take advantage of this design with a total of 7 gearbox sizes in the series, with center distances up to 110 mm.
The cost effectiveness of this unique solution enhances the viability of automating many applications that may not be possible with the higher cost gearheads provided by other sources.
Packaging

Case and Carton Erecting

Material Handling

Position Conveying

Sortation

Palletizing and Stacking

Inspection Positioning

Inspection Identification

Feed and Cut to Length

Part and Pallet Transfer

and more…