Tandler – Hypoid Servo Gearbox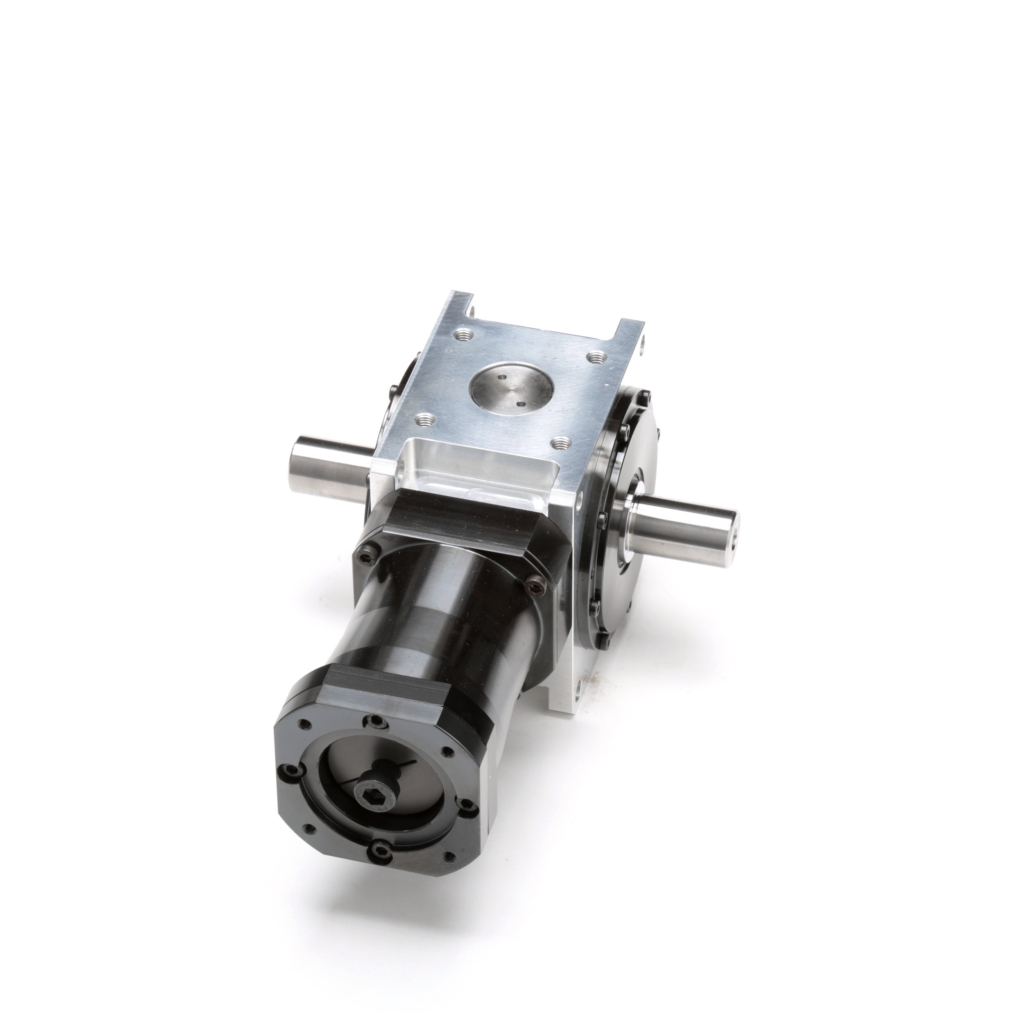 The new Tandler® Hypoid Gearbox from DieQua offers the ultimate in performance and load connection versatility for high cycle servo driven applications. As a logical extension to our precision spiral bevel program, additional single stage ratios are now available from 5:1 up to 15:1.
Low Backlash: 2 levels of backlash optimize and enhance positioning accuracy and repeatability
Flexible Motor Mount: A unique integral bellow coupling design compensates for misalignment, increasing performance
Single Stage Ratios: Ratios from 5:1 to 15:1, depending on size, provide compact torque multiplication in a common size
Output Shaft Versatility: Six output shaft configurations offer a wide variety of connection options for design versatility
Accomodates All Servos: A modular flange and coupling system allows the integration of virtually all motors in the torque range
Maintenance Free: Gearboxes are pre-filled with synthetic oil and are typically lubricated for life
8 frame sizes with rated torque from 36-859 Nm
Why Choose a Tandler Servo Gearhead?
The ServoFoxx series offers superior performance and connection versatility for highly dynamic servo-driven applications that require low to mid-range ratios.
The Tandler ServoFoxx series of servo gearheads provide the ultimate in precision motion control for highly dynamic applications
Featuring the widest range of ratios, configurations, and customizable options, we have the drive to meet your needs.
ServoFoxx incorporates a revolutionary flexible element to compensate for motor shaft misalignment, which maintains torsional rigidity, maximizes performance, reduces nooise, and eases motor mounting and disassembly.