Tandler – Hypoid Servo Gearbox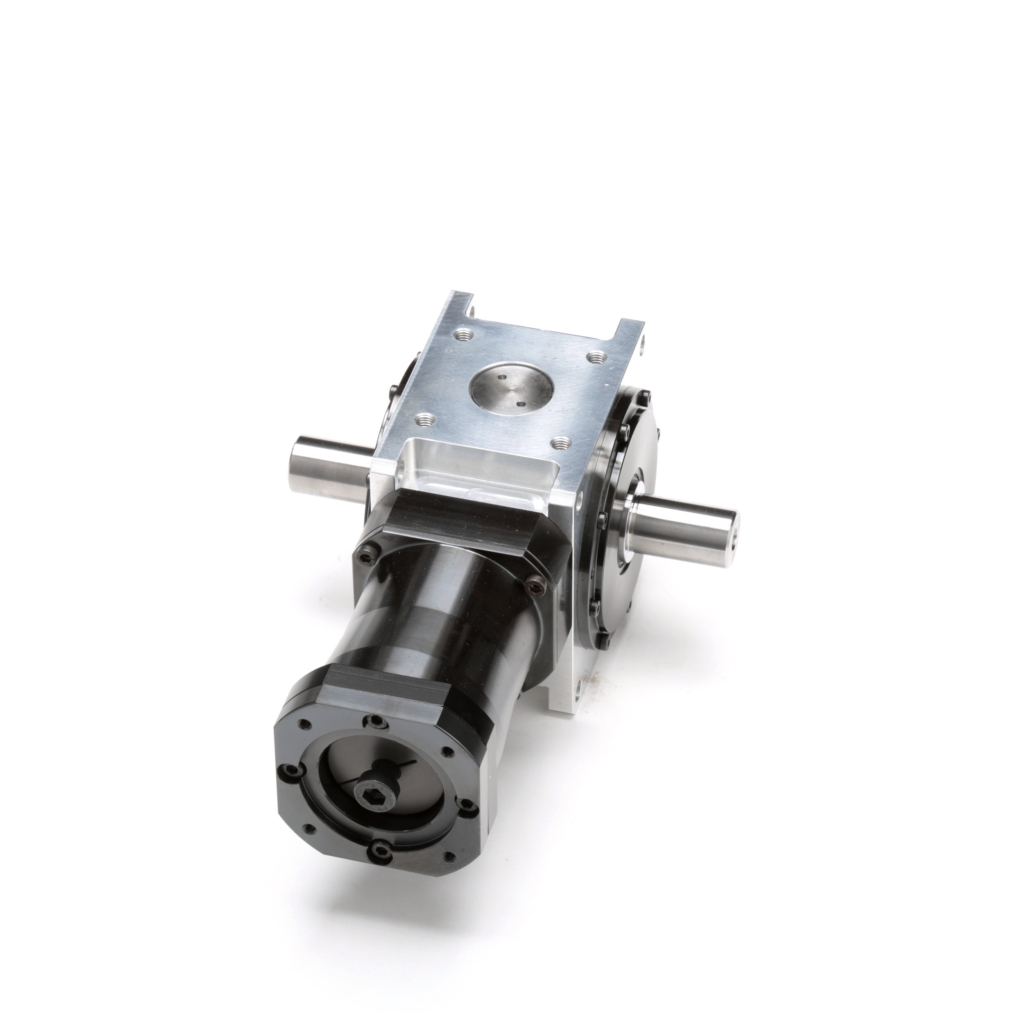 The new Tandler® Hypoid Gearbox from DieQua offers the ultimate in performance and load connection versatility for high cycle servo driven applications. As a logical extension to our precision spiral bevel program, additional single stage ratios are now available from 5:1 up to 15:1.
Low Backlash: 2 levels of backlash optimize and enhance positioning accuracy and repeatability
Flexible Motor Mount: A unique integral bellow coupling design compensates for misalignment, increasing performance
Single Stage Ratios: Ratios from 5:1 to 15:1, depending on size, provide compact torque multiplication in a common size
Output Shaft Versatility: Six output shaft configurations offer a wide variety of connection options for design versatility
Accomodates All Servos: A modular flange and coupling system allows the integration of virtually all motors in the torque range
Maintenance Free: Gearboxes are pre-filled with synthetic oil and are typically lubricated for life
8 frame sizes with rated torque from 36-859 Nm
Click edit button to change this text.
Why Choose a Tandler Servo Gearhead?
Click edit button to change this text.