Tandler – FS2 Single Stage Spiral Bevel Servo Gearheads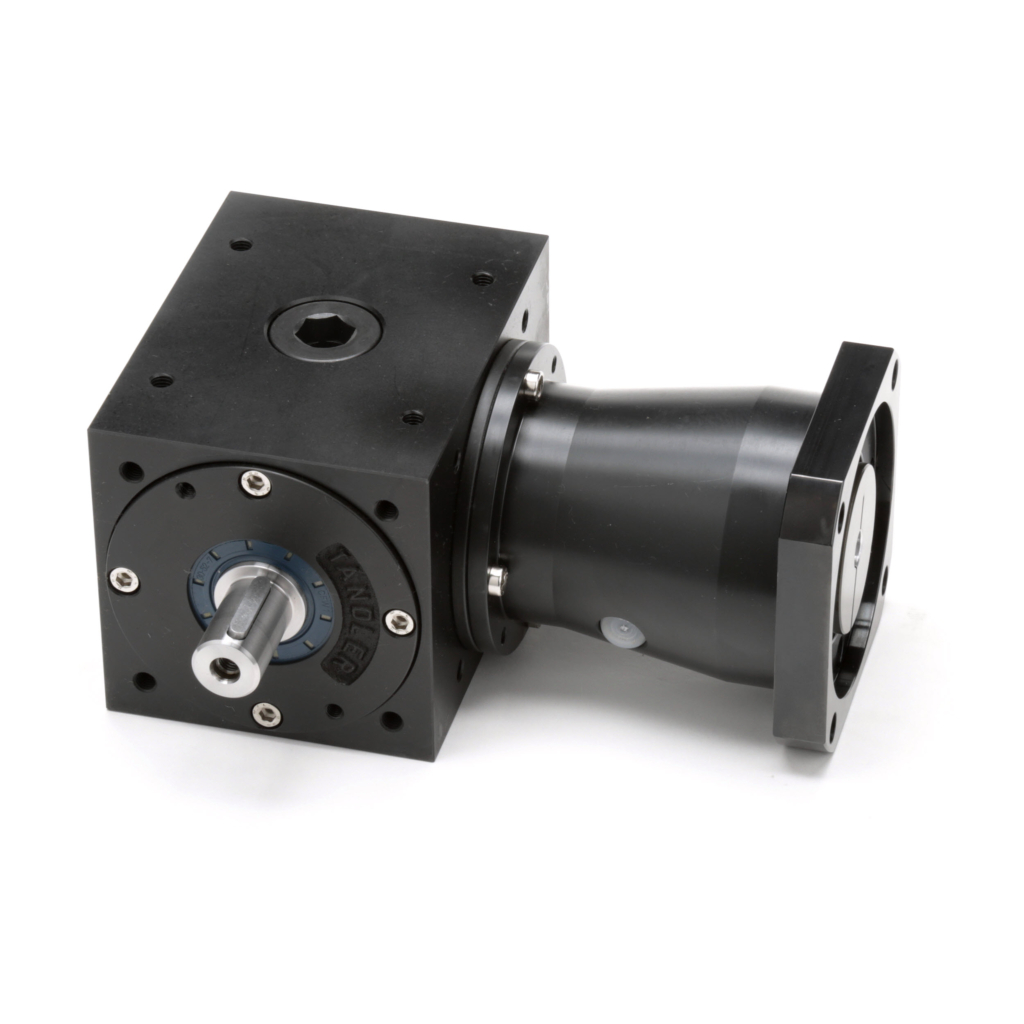 The Tandler FS2 precision right angle servo gearhead provides the ultimate in motion control. With hardened and lapped, matched-set spiral bevel gears and a revolutionary motor mount, maximum performance is assured in this single stage solution. 2 stage ratios available in series PSK2FS and series SKP2FS.
Low Backlash: Two levels of backlash optimize and enhance positioning accuracy
Revolutionary Motor Mount: A flexible motor connection eliminates misalignment and gear deflection
Corrosion Resistance Option: QPQ Nitriding process provides protection against high moisture environments
Cast Iron Housing: Provides superior torsional rigidity over aluminum housings
More Ratios: 8 ratios available, more than from any other manufacturer
Maximum Output Flexibility: Hollow shaft, shrink disk, switching, or up to five output shafts
8 sizes
8 standard ratios
Nominal torque capacity up to 1250 Nm
Peak torque capacity up to 2800 Nm
Click edit button to change this text.
Why Choose a Tandler Servo Gearhead?
Click edit button to change this text.