Tandler – PL2FS Inline Servo Gearheads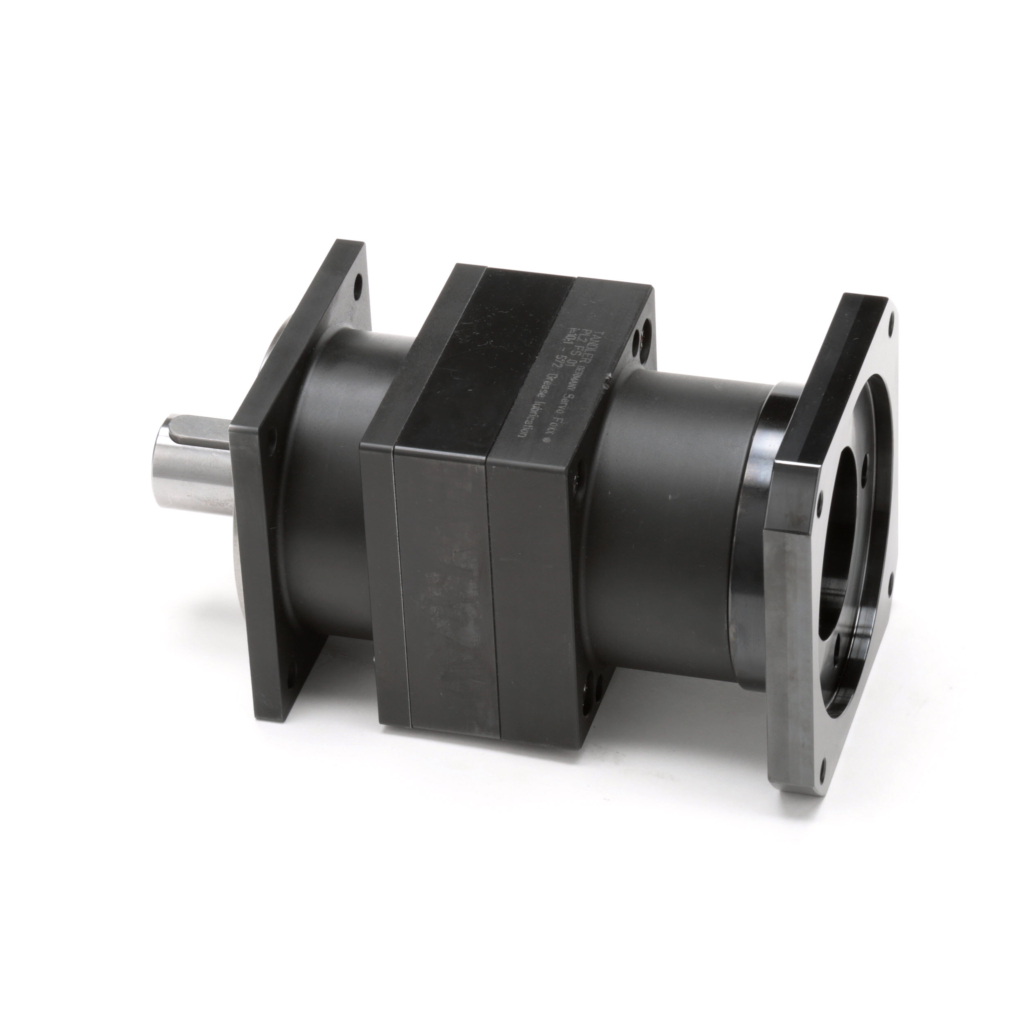 The Tandler PL2FS inline planetary servo gearhead offers the ultimate in precision motion control. With ground, matched-set gearing, and a revolutionary motor connection, maximum performance is assured.
Low Backlash: Two levels of backlash optimize and enhance positioning accuracy
Revolutionary Motor Mount: A flexible motor connection eliminates misalignment and gear deflection
Corrosion Resistant: QPQ Nitriding process provides protection against high moisture environments
Cast Iron Housing: Provides superior torsional rigidity over aluminum housings
More Ratios: Any ratio using combinations of 3:1 to 10:1 are possible
4 sizes
18 "standard" ratios up to 100:1
Any ratio combination in multi-stage gearboxes up to 10,000:1 are possible
Nominal torque capacity up to 815 Nm
Peak torque up to 1600 Nm
Lifetime Lubrication
Why Choose a Tandler Servo Gearhead?
The Tandler ServoFoxx series PL2FS inline planetary servo gearhead provides the ultimate in motion control. Prime benefits are low backlash, high rigidity, and the widest range of ratios. A revolutionary motor connection system maximizes performance.