Tandler – PSK2FS Right Angle Servo Gearheads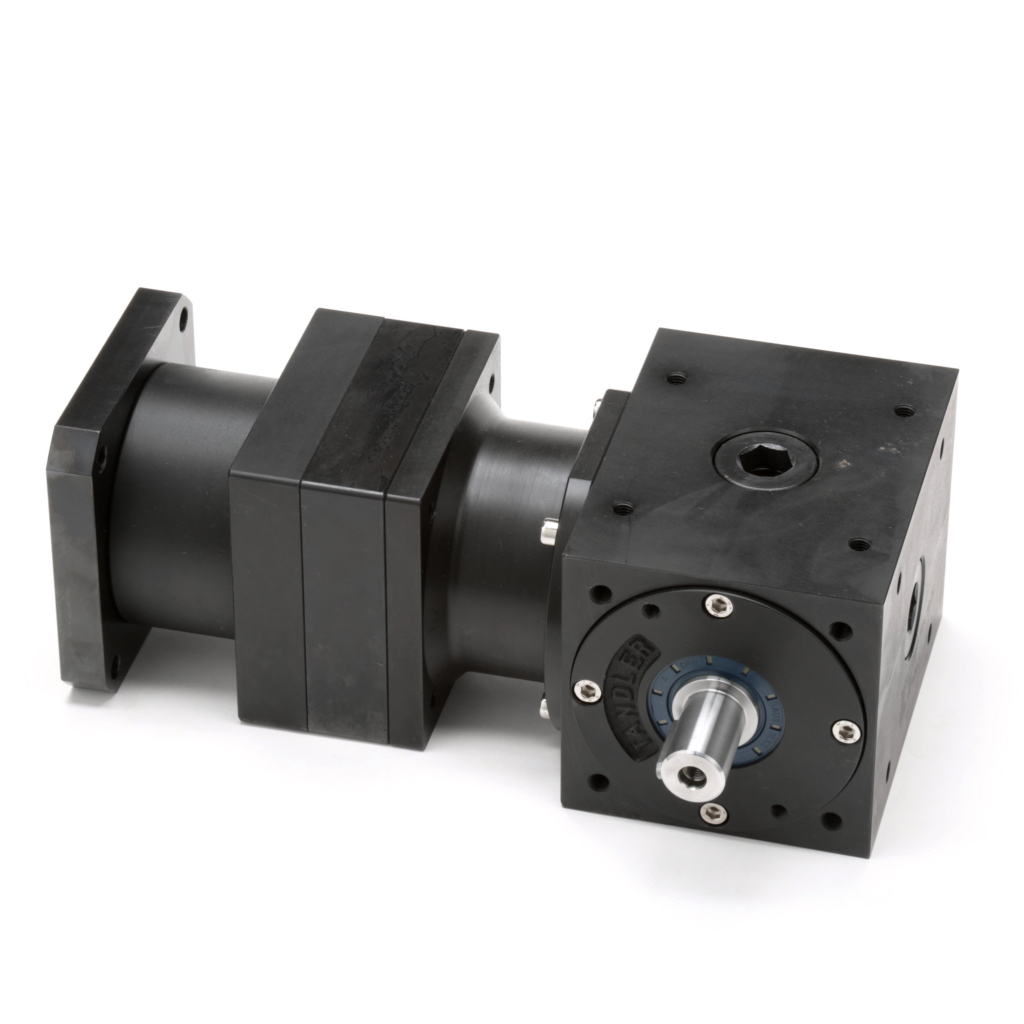 The Tandler PSK2FS right angle planetary bevel servo gearhead offers the ultimate in precision motion control. With ground, matched-set gears, lapped spiral bevel gears, and a revolutionary motor connection, maximum performance is assured. The series PSK2FS has more output options, and input speed than a similar size SKPFS, but slightly less output torque capacity.
Low Backlash – Two levels of backlash optimize and enhance positioning accuracy
Revolutionary Motor Mount – A flexible motor connection eliminates misalignment and gear deflection
Corrosion Resistance Option – QPQ Nitriding process provides protection against high moisture environments
Cast Iron Housing – Provides superior torsional rigidity over aluminum housings
More Ratios – The widest range of ratios available than from any other manufacturer
8 standard ratios, many additional ratios available
9 sizes
Nominal torque capacity up to 1000 Nm
Peak torque up to 2050 Nm
Why Choose a Tandler Servo Gearhead?
The Tandler ServoFoxx series PSK2FS right angle servo gearhead is a two stage design with precision planetary gears in the first stage, and matched spiral bevel gears in the second stage. This allows higher input speeds and dual output shafts or hollow bores.