Parallel Shaft Gearmotors & Speed Reducers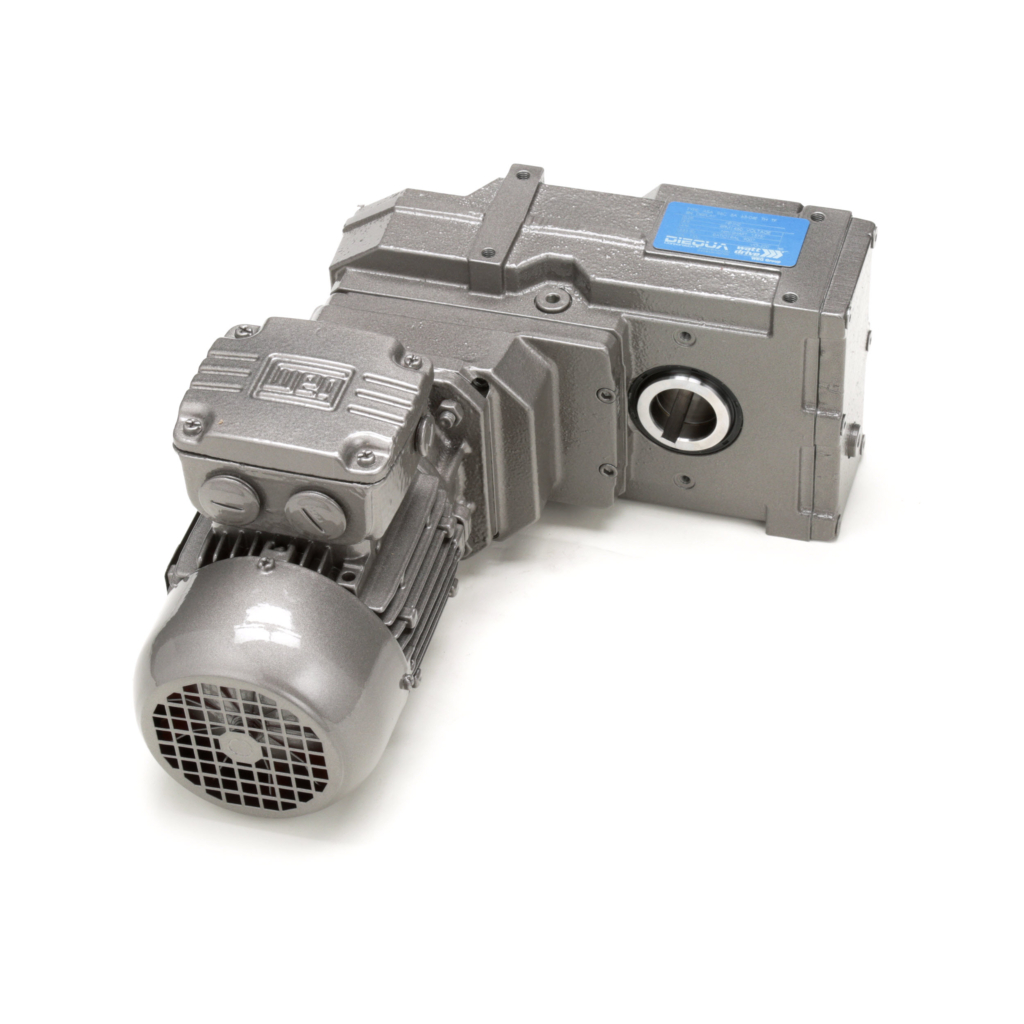 The A and F Series Helical Parallel Shaft Gearmotor and Speed Reducer provides unmatched performance, durability, and design flexibility. These units offer torque capacities up to 2,800 Nm (2065 ft lbs) for Series A, and up to 14,000 Nm (10,325 ft lbs) for series F.
The cat4CAD software enables simple interactive product selection of the complete gearbox and gear-motor system. Cat4CAD supports you in selecting and configuring these products, gives you the opportunity to print out extensive technical data sheets, and generates complete 2D drawings and 3D models for direct download.
Class 12 Helical Gears: pProvides higher efficiencies and greater torques in smaller sizes.
Multiple Input Options: Integral gear motors, inch or metric shafts, NEMA, IEC, and servo adapters provide unmatched drive versatility.
Multiple Output Options: Hollow bores and shrink disks for shaft mounting, inch and metric output shafts, mounting pilots and flanges offer a wide range of design solutions.
UNIBLOCK Housing: For maximum rigidity, universal mounting on five sides or via a torque arm.
Worldwide Motor: Multiple leads and windings for worldwide multi volt/Hz requirements plus modular design to accept brakes, encoders or forced cooling.
5 sizes for Series A
3 sizes for Series F
Input power capacity from 0.16 – 75 HP
Gear ratios from 2.9:1 to 4,000:1 for series A
4:1 to 18,800:1 for series F
Torque capacities to 14,000 Nm (10,325 ft lbs)
Inverter duty class F insulated motor windings
Why Choose a WATT Drive Speed Reducer?
Click edit button to change this text.