Tandler – Right Angle Spiral Bevel Gearbox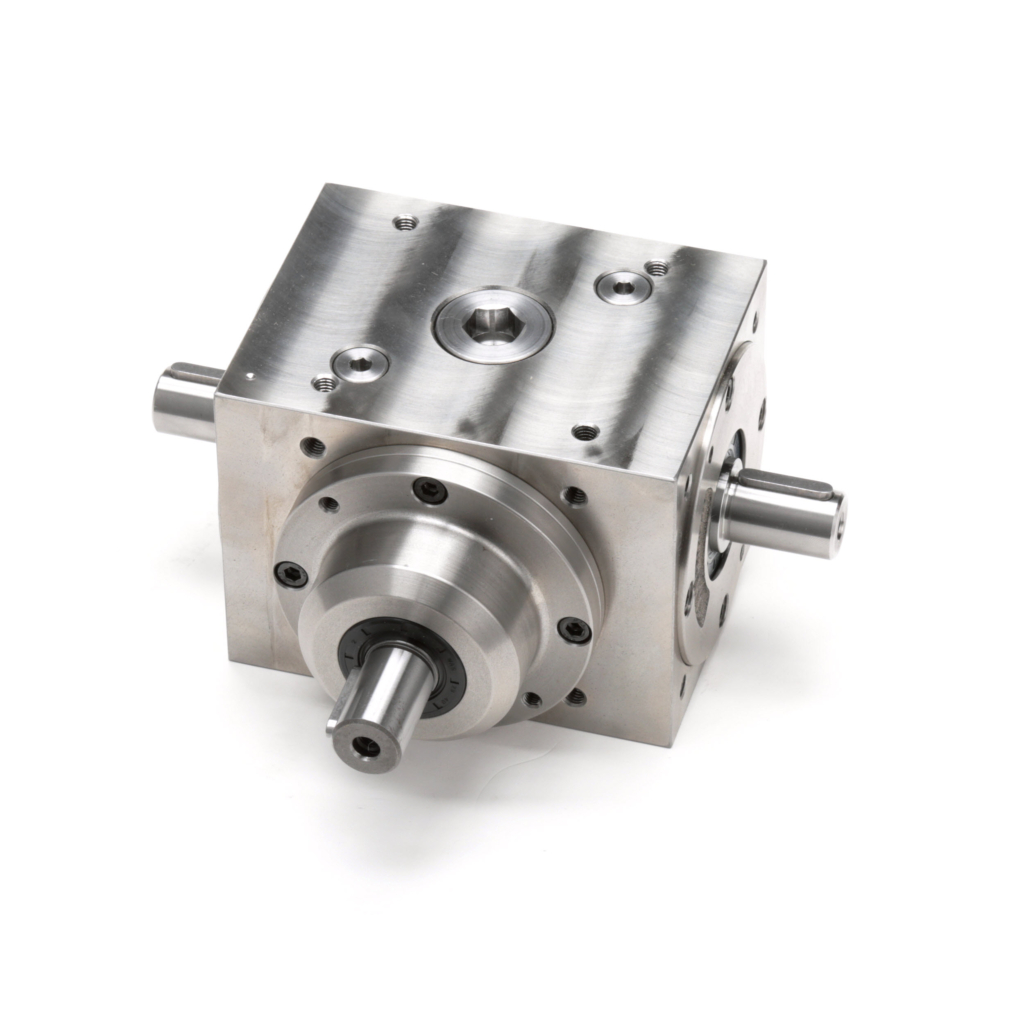 Tandler spiral bevel gearboxes offer low backlash and low transmission error for precise power transmission. Input and output options include standard shafts, hollow shafts, and mounting flanges. Auxiliary shafts for power takeoffs, reversing, and disengaging designs are also available.
Low Backlash: Hardened and lapped matched set gearing provide smooth, reliable and predictable rotary motion
Universal Mounting: Machined housing and tapped holes allow mounting on all six sides
Machined Flanges: Provides alignment for perfect shaft centering
Bearing Options: Ball bearings for quiet operation, tapered bearings for higher radial load capacity
Special Designs: Standard models can be modified for maximum design versatility
Power capacities from 1 – 300 HP
11 reducing ratios from 1:1 to 6:1
4 increasing ratios from 1:1.25 to 1:2
Standard backlash of 5 – 6 arc minutes
Reduced backlash available
Why Choose a Tandler Spiral Bevel Gearbox?
Tandler® spiral bevel gearboxes give you a wide selection of interface options and output configurations, for unsurpassed design flexibility. They are ideal for demanding applications requiring high speed, precise motion, low backlash, or special environmental conditions.
Construction

Automation/Mechatronics

Communications

Custom Machinery

Food Processing

Material Handling

Packaging

Printing/Converting

Transportation Systems